The Soundear Classic is ideal for use in classrooms designed to reduce noise levels and increase concentration.
The default warning level is 85 dB, which can be adjusted in 5db steps up to 105db, using the wheel on the unit's back. The yellow lights illuminate as noise approaches the preset noise limit; once exceeded, the ear turns red and displays with the word "warning".
Applications: Classrooms, kindergartens, daycare centres, offices and music rooms.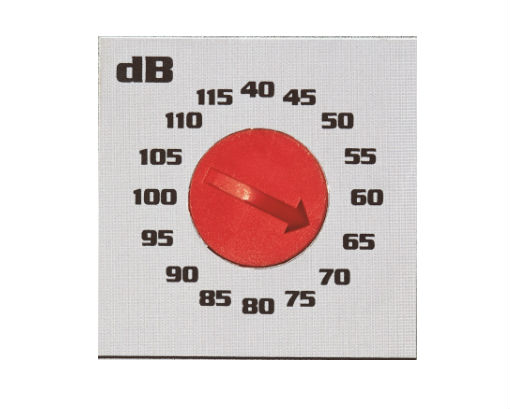 Features
Makes noise visible
Easy to understand: when the ear turns red, it is time to quiet down
Has a positive effect on noise levels
Easy to use and cost-effective
Creates a better classroom environment
Technical data
Tolerance threshold: ± 1dB
Set red light warning between 40 – 115 dB
Yellow light displays 5db before the preset limit
Power supply connect 240-110v
Power consumption approximately 3W
Dimensions 28 x 28 x 6 cm
Weight 1.5 kg